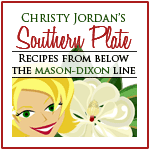 If you love southern cooked food you will definitely want to check out Christy Jordans website
SouthernPlate.Com
.
While I was searching her site, finding wonderful yummy recipes, I noticed that she was sharing a free ground beef e-Cookbook.
You can download the cookbook in PDF format
here
!
Their really are some great recipes in here! Enjoy!
If you know of any other free cookbook e-books be sure to leave a comment with the link!